Digital Drivers Logbook
Logmate is an NZ Transport Agency approved Electronic logbook and compliance platform. Our goal is to simplify your documentation and legal requirements so you can spend your time more efficiently.
The Digital Logbook App caters to all Drivers, Transport Operators and Enforcement Officers to make everyones job a litte easier.
The App itself simplifies keeping an accurate logbook; something that is error prone at the best of times. It also alleviates the admin associated with the distribution of completed Shift entries to all Employers and Facilitators.
Dedicated Admin
As a Driver you will have access to your own Driver Admin portal, which will allow you to:
View real-time logbook compliance information
Easily search and export your logbook history
Manage your vehicles and operators
Manage your account, subscription and billing
Key Benefits
NO more paper
Paper logbooks expose you to unnecessary risk of error and/or omission that can lead to costly fines & loss of license.
Is it really worth it?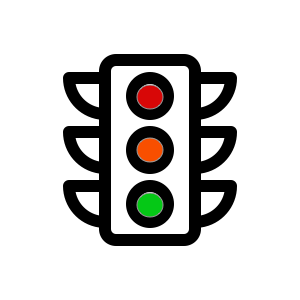 Informed with a glance
Our Traffic light colour scheme and simplified metrics enable you know your current work-time status.
No squinting or mental calculations required.
Notified when needed
Intelligent Alarms give you a heads-up when you need to Take a Break or can Resume work. They even let you known when you need to End Work for the day.

Streamline Admin
Automatic delivery of logbook records to your Transport Service License holders.
Access your historic logbook records at the push of a button
Reduce Stress
Did I bring my logbook ?
Am I legal to work ?
How do the rules apply when I drive a mix of vehicle classifications ?
Eliminate the anxiety that comes with having your logbook scrutinized and how the rules apply, in real-time

Find out more
Head along to our online User Guides and Resources portal and discover more about how Logmate can simplify
your Work-time recording & compliance needs today.